So, 2016 was a particularly crazy year in more ways than one. But politics aside, it also saw the start of what some considered the absolute butchering of a British TV show which became so well-loved amongst petrolheads and fans of banter alike.
Yes it was laddish and at times offensive, and perhaps too patriotic for some people's tastes, but what replaced it was a pair of presenters whose knowledge of cars was clearly far inferior. Not to mention, one of them was a Yank.
We have to give the new presenters of 2016's Top Gear a nod – Chris Evans and Matt Le Blanc certainly did their best, but there is a whole host of reasons as to why the original Top Gear will always reign supreme, and probably explains just why the newly revamped Amazon Prime version is attracting so much attention today. The team at Flexed have come together to help us understand just why the original will always be the best.
The production
1) Clearly no expense was spared on the show's production values and filming techniques, particularly for road tests and challenges.


The stunts
2) Speaking of which, the stunts made for brilliant viewing. They were hilarious, and sometimes all out stupid. One of our favourites is the car darts, back in 2004.
The screw-ups
3) That being said, that's not to say that things didn't go wrong from time to time – which made us love the show even more.


The motors
4) The show helped us live out our supercar fantasies – real  supercars were tested rather than just boring family vehicles, including the $52 million Ferrari 250 GTO.


The simpler things
5) However, that's not to say that we didn't appreciate the Star in a Reasonably Priced Car feature – particularly with memorable moments like John Prescott and Aaron Paul.
The Stig
6) The Stig deserves a whole listicle of his own, but, for the simple concept of creating a mysterious character whose identity remains questionable to this day, the old Top Gear certainly deserves a point.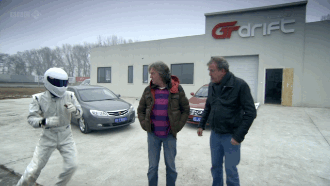 The camaraderie
7) If you were to look up "banter" in the dictionary, you'd probably find a picture of Clarkson, May and Hammond. The ruthless ribbing of each other would put today's lad culture to shame. Despite James May's four-letter epithets for his co-presenters, it's evident the crew are great friends.

8) Lad banter may be one thing, but you only have to read Jeremy Clarkson's columns to know he's not exactly PC. Despite being broadcast on the BBC, the team clearly didn't care who they offended, from Mexicans to Gordon Brown.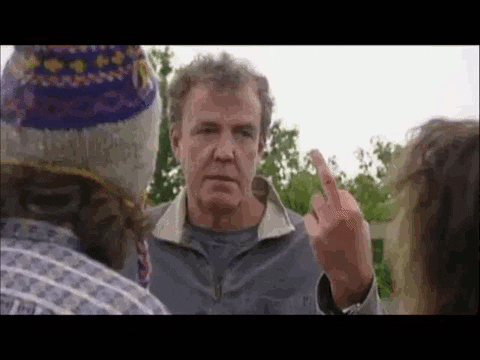 9) Of course, if you don't mind being offended, then the old Top Gear was probably for you. The beauty of Top Gear was that it had universal appeal – not just petrolheads but everybody, male and female, young and old. From big laughs to explosive action, there wasn't a box it didn't tick. Except political correctness.


The staying power
10) You have to give it to Jeremy Clarkson – how many people could get fired from one show, convince their co-presenters to leave and then make another (not quite identical) show? Despite the scandals, this is a testament to the staying power of what was an incredible programme that will be cherished for years to come.